Hello all,
I know I have been away for a while, alot has happened in that time and I am back now..
With my Triathlon training I hit a bump in the road but have been working my way back into it..
The reason I am writing this post today is that I am alittle upset! With my Time off I've been watching the Olympics and loving it!
Recently Canadian Officials came out and said that the program called " Own the podium" was a failure...
I'm upset because the olympics are not over yet, and just becasue we are not of the top of the Olympics standings we are tied for first in gold and we have alot more gold to come... (Mens and Women Hockey...and Mens and Women Curling) and you never know what surprises may come.
I think Canadian Olympians have done great, sure we didnt win all the medals that we could have, But its the Olympics and nothing it certian!
I'll be updating more soon..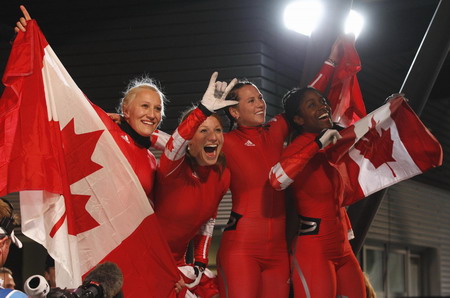 Kenny